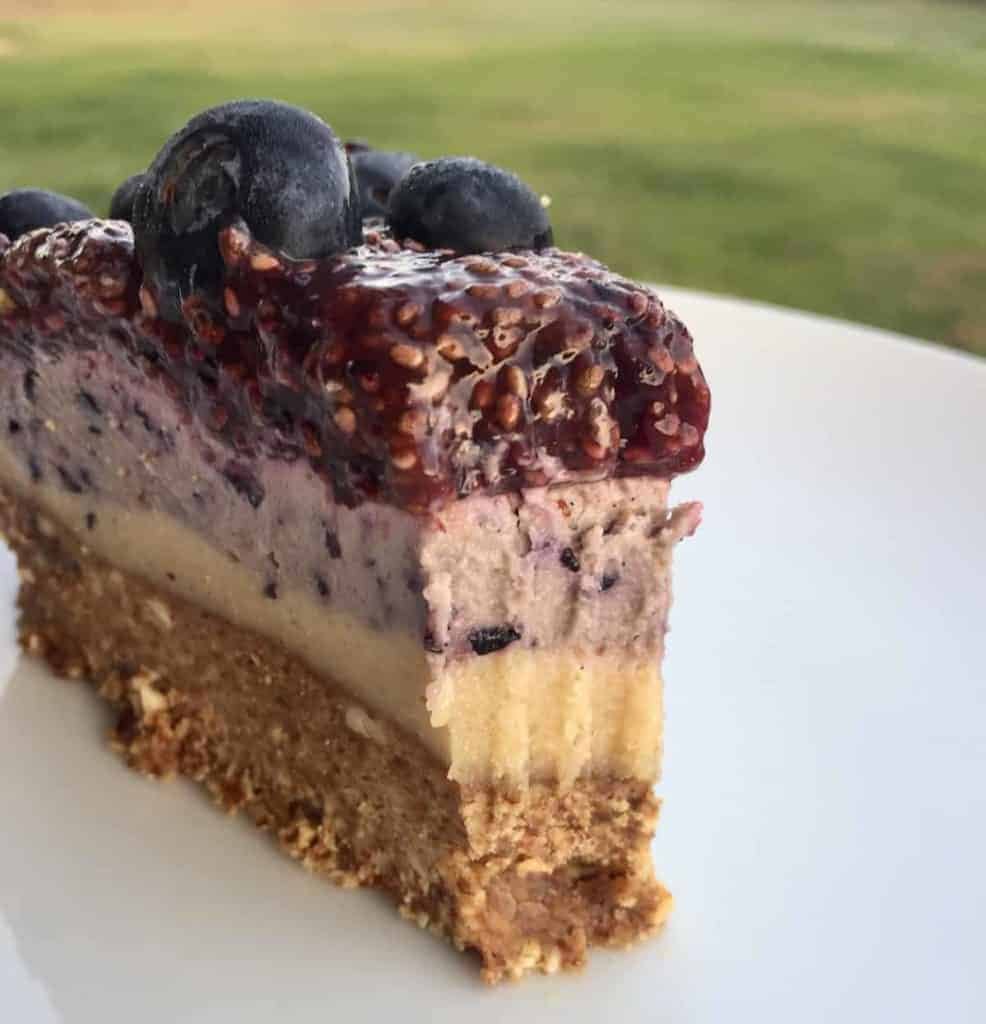 A no-bake paleo blueberry cheesecake that is super simple to make!
Get your taste buds ready for a treat with this Paleo Blueberry Coconut Slice recipe! This recipe has been tweaked a few times, but this is the best yet! Be sure to leave a comment and lets us know how you go!
A super easy paleo banana cake recipe to make and a total winner in our household! Demolished in seconds.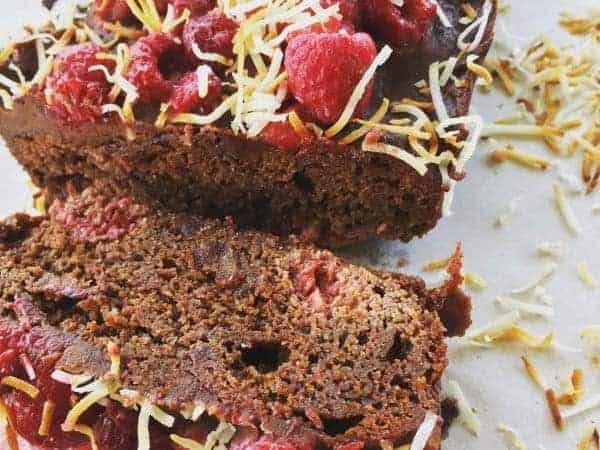 A fresh Paleo Raspberry Chocolate Cake recipe that tastes delish!
A quick and easy moist chocolate cake to whip up for the kids. It tastes delicious and is made from nourishing ingredients. It's great to pack in the lunchbox or have as a little treat! I always cut mine in to little bite size pieces – so it doesn't disappear too quickly.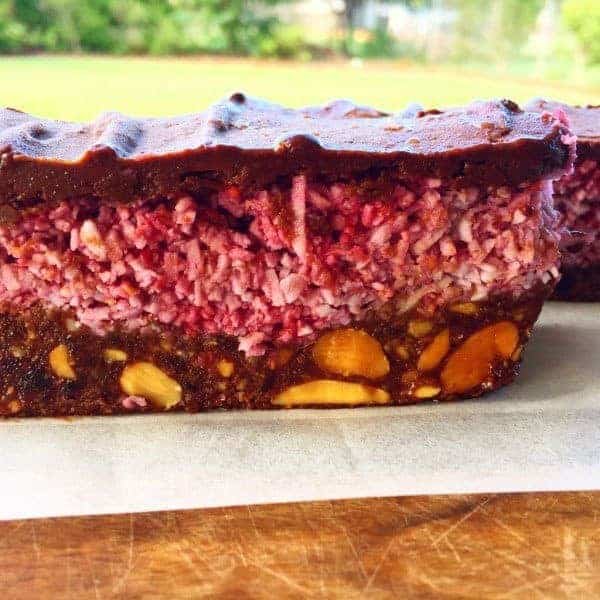 This has to be one of my new favourite raw paleo desserts. This Raw Paleo Chocolate Raspberry Slice is a delicious dessert, because not only is it nutritious (although still only an 'occasional' treat) it only contains 7 ingredients – and ones that are always in my house! Winner.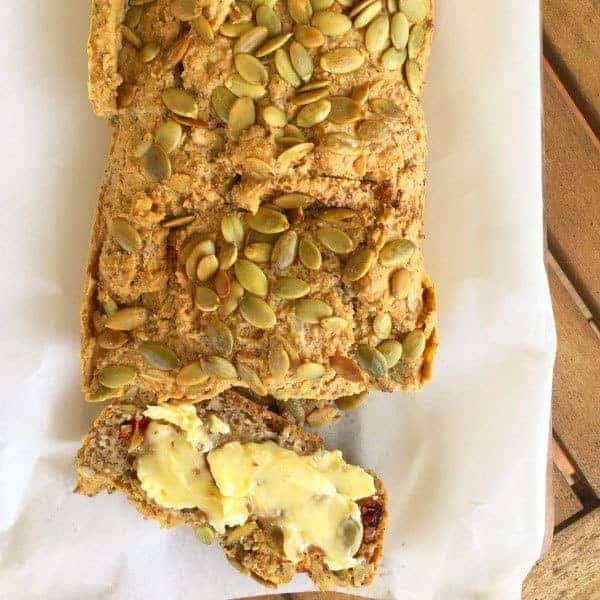 There is no need to cut bread and toast from your diet if you eat gluten free. Here is my basic recipe for gluten free bread. You can add whatever you like to the bread – seeds, nuts, roasted vegetables….go crazy!
Want a healthier alternative to the sugar-laden store bought hot cross buns? Well this is it! Happy Easter with the paleo hot cross buns.
I like to make a batch of paleo pesto at the start of the week and keep it in the fridge to use on all sorts of snacks and dishes. It is super simple to make and a great way to get your dose of greens.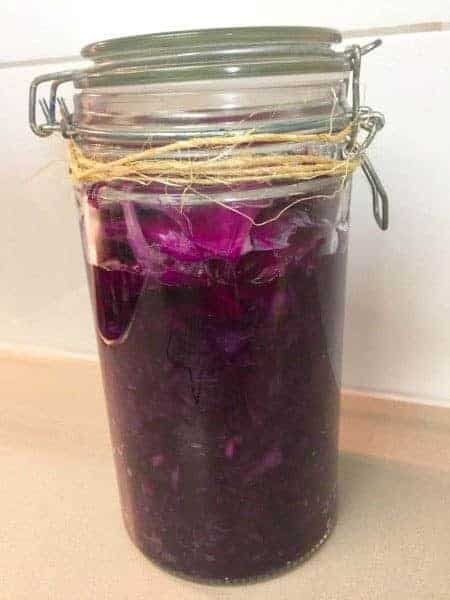 Sauerkraut is simply fermented cabbage. This ancient fermented food is a powerful probiotic rich food. It promotes gut healing. With only 2 ingredients, this is super simple sauerkraut and you can't go wrong.