Wow, wow, wow!! This is one recipe you have to try!!! It is gut-lovin' and gut nourishing goodness your kids will love. HOMEMADE GUT-LOVIN' JELLY INGREDIENTS: 3 tablespoons of gelatin (100% organic porcine – I use Changing Habits) 1/2 cup of water (for gelatin to "bloom") 1 cup of water 1 cup of raspberries
READ MORE
Wow, wow, wow!! This is one recipe you have to try!!! It is gut-lovin' and gut nourishing goodness your kids will love. HOMEMADE GUT-LOVIN' JELLY INGREDIENTS: 3 tablespoons of gelatin (100% organic porcine – I use Changing Habits) 1/2 cup of water (for gelatin to "bloom") 1 cup of water 1 cup of raspberries
READ MORE
Kids are expected to sit for long hours in their school chair and are supposed to "sit still and pay attention". But this isn't what their little bodies were designed to do. They were designed to move!
READ MORE
We don't need 'Autism Awareness Day'. We need 'Autism Awareness Everyday'. In fact, we need 'Autism Inclusion Everyday'. Because awareness alone doesn't encourage action.
READ MORE
Dear Fellow Mum on the Autism Journey… life is definitely not all easy though. I miss being able going to the park while the kids play and enjoy a coffee. He is a runner and my eyes at all times while we are out and about must be on him. I miss that at the age of 4.5 yrs he has still not called me Mum. I miss being able to go out for dinner and not be on edge the whole time, sitting still is not his strong point.
READ MORE
Dear Fellow Mum on the Autism Journey, ……. When Clay was born, right from the get go he had issues we now know are part of him being autistic. He couldn't latch on while breastfeeding. He was the quietest, happiest baby though. At six months he struggled to transition to solids. We had to attend a feeding clinic for me to learn how to introduce solids to him.
READ MORE
Motherhood is a journey. We must navigate through the peaks and the valleys. We must realise that self-care is not selfish – it's a non-negotiable. And we must realise that we cannot pour from an empty cup. So in order to look after your loved ones, you must first look after you.
READ MORE
Homemade bone broth is a traditional food that is super healing and nourishing for the human body. Bone broth is a fantastic source of nutrients. Broth can be made from the bones of any animal including beef, fish, lamb or chicken.
READ MORE
When did it become okay to spray the food we eat with toxins? When did it become okay to use so many poisonous chemicals around the home? When did it become okay to pollute the air with synthetic substances detrimental to human health? Most new-to-nature chemicals have not been through rigorous testing.
READ MORE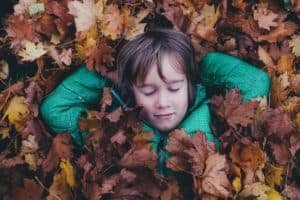 A child with autism can live in a very stressed state. Transitions, sensory overload, confusion reading facial expressions or a change in routine can leave your child feeling extremely anxious and super stressed out.
READ MORE